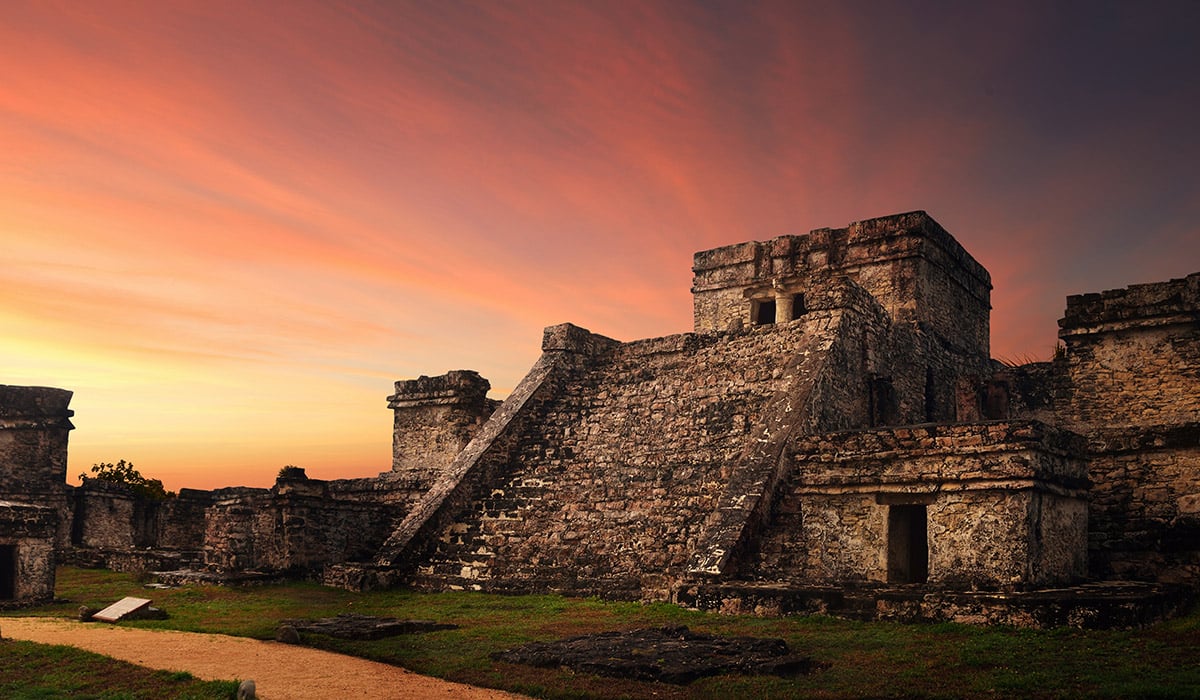 Tulum is one of the most emblematic places in the Mexican Caribbean. The Mayan city of Tulum astonished the Spaniards in times of conquest and now wonder to the world. In this note, learn more about Tulum and discover why it is a unique place to visit.
Let's start by imagining the surprise of Spanish explorers upon reaching the shores of the Caribbean Sea and seeing a walled city on a cliff. A city whose architecture transcended the expectations of the conquerors about the new world.
The Mayan word Tulum means "wall", and although currently, the archaeological zone has lost the walls that used to protect it, we can only imagine its greatness. This city astonished the Spaniards for its beautiful views of the sea, its strategic location that became an important commercial route, and above all, for the efficient defense system it offered.
You may be interested in: Why was Tulum nominated as the best beach destination?
If you have visited the Riviera Maya, you might know that one of the most beautiful postcards of this region is the image of the archaeological site of Tulum facing the turquoise sea of the Mexican Caribbean. Within the area, structures such as the Castle and the Temple of the Frescoes stand out because of the good condition and the high quality of its wall paintings.
Currently, Tulum is one of the most visited archaeological sites and one of the main tourist attractions in the country. Travelers want to know the beaches, nearby cenotes, restaurants, and the nature that surrounds the city.
When visiting the Riviera Maya, you have to take the opportunity to visit Tulum and its extraordinary archaeological zone. So, on your next trip to the southeast of Mexico, make Tulum the main destination on your travel itinerary.
Live the best of this experience by staying at Happy Address. Discover our offer of apartments near the archaeological zone and the beaches. Come to Tulum and be amazed by its beauty.